Protect the Exterior of Your Steel or Concrete Structure with Industrial Coating in Chicago IL
Steel and concrete are some of the strongest building materials. However, after a time, certain physical and chemical elements can cause damages in the form of rust, corrosion and discoloration. This is why, as a precautionary measure, many companies pursue industrial coating or chemical coating applications known for their protective and appealing properties. At All-Tech Decorating, we offer some of the best services for industrial coating in Chicago IL. Using precise preparation and application techniques, we can apply any of the following:
Floor Coatings
Zinc, Epoxy, Urethane Coating Systems
Fluoropolymer Systems
Tank Linings
Abrasive Blasting
Vapor Blasting
UHP (Ultra High Pressure) Washing
Unique Rigging
And Value Engineering
The Industries We Serve
All of the above services are available to a wide range of urban settings, including plants, factories, treatment facilities and more. Over the years, we have also treated some truly unique structures, such as the Sweet Melissa Statue, an outdoor art piece worn by rust and corrosion. To see some examples of our previous projects, check out our Portfolio Page today!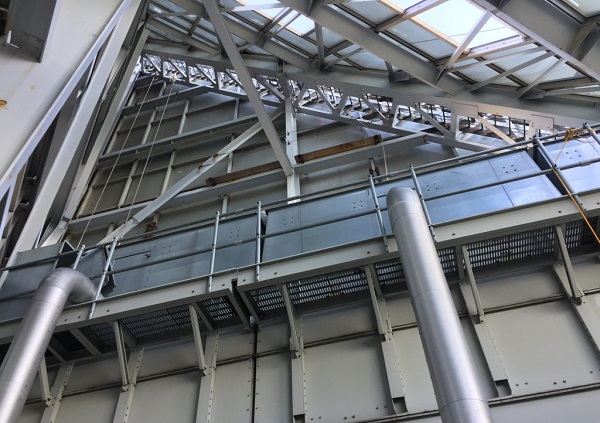 About Our Team
At All-Tech Decorating, we are committed to providing quality industrial coating to Chicago IL residents. Therefore, we do everything we can to ensure each project meets and exceeds expectations. Before assigning an employee to a task, we put them through an extensive training process that teaches them how to use equipment and materials as efficiently as possible. Safety is another element that is crucial to the culture of All-Tech Decorating. We hold daily and weekly site-specific meetings and routine equipment checks to ensure everything is up to par with industry standards.
Learn More
No other company can apply industrial coating in Chicago IL like the team at All-Tech Decorating! To learn more about our services, call (630) 378-0003 or contact us through our online form. We have offices in Wisconsin, Romeoville and Chicago IL, and proudly serve commercial and residential clients throughout each area.