Professional Hotel Finishing in Chicago IL
Are you the owner of a new or existing hotel? If so, you might already know about the impact industrial finishing can have on client satisfaction. Through textures, colors and accents, you can control much of the mood, leaving customers content and well-rested upon departure. At All-Tech Decorating, we will proudly put the finishing touches on your facility for you! Whether you are looking for a wall covering or a faux finish, we can provide it! Call on us for detailed hotel finishing in Chicago IL, today!
Our Commercial Finishing Options
The All-Tech Decorating team offers several services to enhance both the interior and the exterior of your building. They are as follows:
Wall Coverings – Walls are a big part of a hotel's design; therefore, they require a considerable amount of thought. Do you want them enhanced with a paper pattern? Or perhaps you would rather have the area covered with a textured fabric? Whatever option you decide is best for your business, we'll happily help install!
Durable Architectural Finishes – Does a room or walkway in your hotel need a little extra design work? As part of our services for hotel finishing in Chicago IL, we can add durable architectural finishes where required.
Faux Finishes – When you want your wall to embody the look and feel of another surface, we can accomplish the desired design through faux finishing. Washes, marbling, crackling—the options are endless. Talk to our team to see what they can create today!
Drywall Taping – Beyond wall coverings and faux finishes, the team at All-Tech Decorating also tapes drywall in need of professional finishing. When you employ us to tackle such a task, you can count on our contractors for quality craftsmanship.
Accents – One of the final touches we'll add to any facility is accents. Usually small compared to the other components, accents are individual elements used to pull all the parts together. If you are looking for a solid shape to tone down a patterned area or a bright block to lighten up a dim room, accents are the way to go! Contact us to achieve either.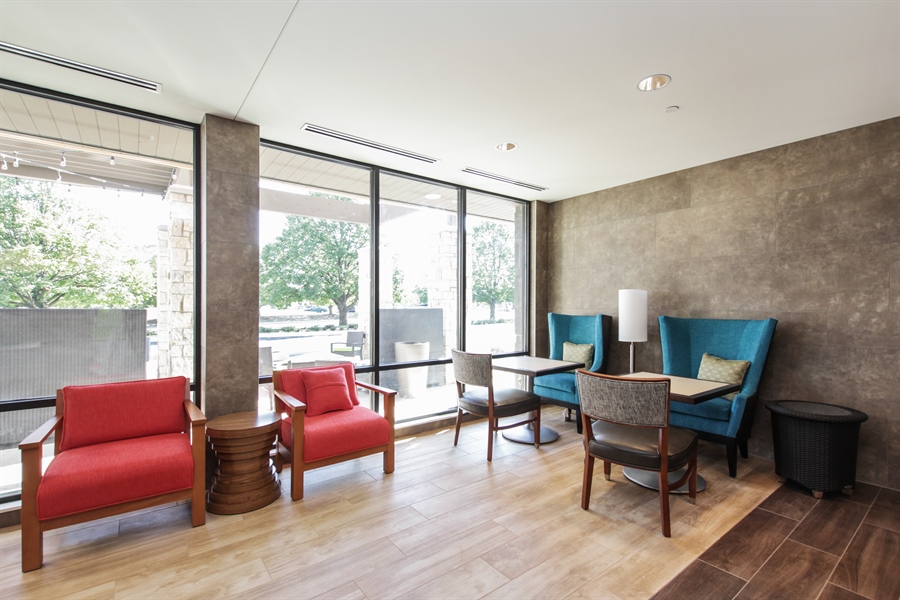 Contact Our Team Today
As you can see, finishing is a simple yet effective way to enhance your facility's appearance and atmosphere. To learn more about our services for hotel finishing in Chicago IL, call (630) 378-0003 or contact us through our online form. Our Chicago office is located at 318 W. Adams, Suite 1910 Chicago IL, but we also proudly serve the Romeoville and Wisconsin areas.